"Digging up the Franco Era – Spanish judge orders 19 mass graves exhumed" (17 October 2008)
Investigative judge Baltasar Garzon has stirred controversy in Spain by ordering the exhumation of mass graves dug by General Franco's firing squads. Federico Garcia Lorca's body is said to be among the remains.
Judge Baltasar Garzon opened the first formal probe into murder and repression during Spain's fascist era on Thursday by filing a 68-page writ ordering the immediate exhumation of 19 mass graves -- including one thought to contain the remains of poet Federico Garcia Lorca.
Garzon, a National Court judge, is best known for his tenacious campaign to prosecute former Chilean dictator Augusto Pinochet. His new order cites 114,266 people as missing or "disappeared" under General Francisco Franco. Garzon says the repression and systematic extermination of political opponents during the Franco era amount to "crimes against humanity."
An estimated 500,000 people died in the Spanish civil war, and both sides committed atrocities against civilians. Garzon's initiative focuses on those who, like Garcia Lorca, were on the losing Republican side.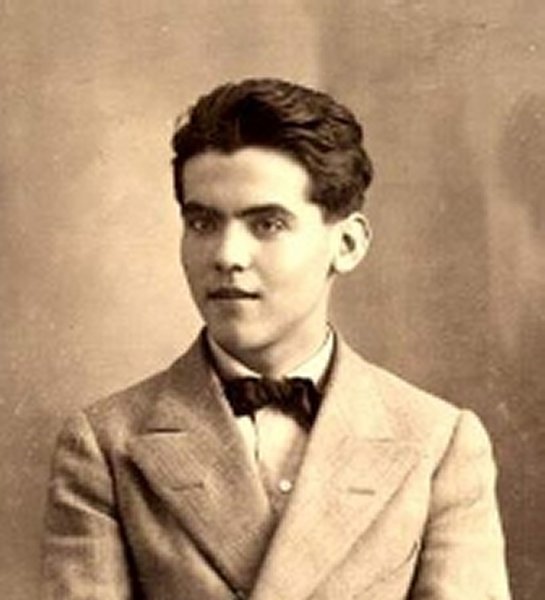 "It's about time this country recognized the suffering of these people and started doing something that, 70 years later, could be considered as justice," said Emilio Silva, head of the Association for the Recovery of Historic Memory, a non-governmental organization which exhumes victims' bodies. Silva's grandfather was killed under Franco's dictatorship.
Picture of the famous Spanish poet and theatre director Federico García Lorca, 1914. In August 1936, he was shot by Fascist militia, at the age of 38. Source: Wikimedia commons, public domain.
The judge's initiative has already made headlines and ruffled feathers in a country loath to talk about its fascist past. Spanish conservatives in general oppose the investigation. "I am not in favor of opening the wounds of the past," said conservative People's Party Mariano Rajoy last month.
An amnesty law passed in 1977 prevented war crimes under Franco from going to trial. Prosecutors at the National Court said Thursday that they would use the 1977 law to appeal Garzon's decision. But Garzon argued that an amnesty law used to "erase crimes against humanity, which can't be described as political crimes, is null."
Nevertheless, it's not clear who he might prosecute. Franco himself died in 1975. The writ names 34 other wartime generals and government officials as instigators of an alleged campaign of repression. All of them are probably dead, too. But Garzon made a show of ordering their death certificates to strike them off the prosecution list.
Garzon has been accused of mounting a publicity stunt. Critics point out that his high-profile cases against Pinochet in 1998, and Osama bin Laden in 2003, went nowhere. Right-leaning El Mundo wrote in an editorial that they are "against a truculent initiative that has no chance of success."
But he has defenders, too. The left-leaning daily El Pais wrote, "The public lynching Garzon is being subjected to gives an idea of the democratic deficit that Spain suffers, derived in great measure from failing to confront ghosts when it should have."
Federico Garcia Lorca, arguably Franco's most famous victim, died early in the civil war that brought Franco to power. He was shot by a firing squad near his southern Spanish home in 1936. His niece has said the poet's body should be left in the shallow grave near Granada where he is believed to be buried, with a one-legged schoolteacher and two anarchist bullfighters.