It took more than 30 years of struggle for Reinhard Florian, a Sinto born in East Prussia, who was among those to survive the Mauthausen and Ebensee concentration camp, to secure first "compensation" and then restitution of his German nationality with the help of the Heidelberg-based Central Council of Sinti and Roma.
"The relevant authorities had always denied me in the past. Several times. All my attempts had been in vain. The Bavarian State Restitution Office, which was in charge, made enquiries about me from the Bavarian State Office of Criminal Investigations and asked them for an assessment.
[…]
After the end of the war, the State Office of Criminal Investigations just carried on using Nazi data. They informed the Restitution Office that I had been 'registered on the files as a vagrant of gypsy origin'. Just think about that for a moment! 'Vagrant', what nonsense! Like all my family, I've never led a travelling life. It would never even have occurred to us! Neither in East Prussia nor after the war.
The Criminal Investigation Office went on to state that I was a 'vagrant with a criminal streak', that 'persecution from the time of the 3rd Reich on racist grounds did not apply', I did not appear 'personally worthy of indemnification.' Thud, beaten, knocked out. And a German authority could use that kind of phrasing in 1955, ten years after the end of the war. Nothing had changed in their heads. The Restitution Office accepted this devastating and inaccurate assessment word for word. For years I tried to take action against it and made more applications, but the Restitution Office kept rejecting them, referring to the 1955 statement."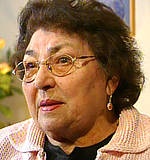 Lily van Angeren-Franz, a German Sintisa who survived Auschwitz and moved to the Netherlands after the war, where she started a family with a non-Roma, describes the time when her friend Rosa, a Sinti woman whom she knew in Auschwitz, was trying to get compensation.
Rosa was in Germany at the time. She had learnt that an organisation had been set up there to pay compensation to victims of the war. It was called 'Wiedergutmachung' [restitution, literally 'making good again'].
It is still a mystery to me how the Germans dared to use that word. […] That compensation could go hang. I didn't want money with that much blood on it. […]
Rosa told the wildest stories from Germany. She had been to various authorities, where they bombarded her with questions. She had to be able to prove that she and her relations had been in the camp. She was also asked for the names of various Germans.
"We have to prove to them that we're victims?" I asked. "What do they want us to do, bring our dead in front of them? Where are we supposed to get the proof? Are there any SS officers who will willingly admit what they did to us and sign their own death warrant? My God, Rosa, stop it, I don't want to hear any more! As if the number on our arms weren't proof enough that we were in that hell. What hypocrisy. But what else can you expect of the Germans?"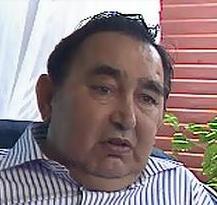 In 1999, Otto Rosenberg, born in East Prussia, who survived the concentration camps Auschwitz, Buchenwald, Dora, and Bergen-Belsen, gave an interview to the Shoah Foundation, refering to the situation of compensation in Germany.
"Twenty- or thirty-thousand Marks would have been due to me. In the end they offered me nine thousand Marks from a hardship fund. But five thousand Marks of that should be deducted, income support that I'd been given because I'd been ill. I didn't get a penny for my siblings who died in Birkenau, for my brother Max, for my brother Waldemar, who was in Bialystok in the camp and died, for my father who was in the camp in Bialystok and about whose death I've had varying reports, and for my mother, who died of the consequences of being detained in a camp.
"Prove that that was your mother, that they were your siblings!"
But I didn't even have my own papers from back then! After all, they took my birth certificate away!
[…] I got hold of the papers, as far as I could, and then it was: "We see a possibility here. Make a probate application and then tell us where your mother is buried. Then we will have to undertake an exhumation."
I no longer remember what happened next. There was an enormous fuss, I overturned the desk, some people grabbed me. […] "You're all Nazis. My mother, who went through so much, who lost all her children – why should I have her exhumed to get this blood money?!"
I just let it all go in the end, just so as not to have to be confronted with all that any more. And it was like that for lots of us, often because they couldn't read and write, and didn't know what their rights were."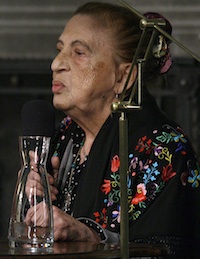 Ceija Stojka, born in Austria in 1933, came from a travelling Roma family. As a child, she survived the concentration camps at Auschwitz-Birkenau and Bergen-Belsen. After the war, she was a single mother of three children and worked as a market stallholder in Vienna and the surrounding area; later, she became a painter, wrote and sang songs in Romanes and German and published books.
Ceija Stojka in conversation with Karin Berger
Karin Berger: Did you get any compensation for the years in the camp?
Ceija Stojka: Yes, compensation [in German, Wiedergutmachung – making good again]. What are they going to make good again with that? Back then I got two lots of 15,000 schillings [about 1,000 Euros], that was the making good.
Do you know Roma or Sinti who got nothing at all?
I certainly do. They have some kind of minor sentence. But as soon as you have a previous conviction, you lose the right to compensation. I don't understand that at all. So some young chap, my God, once had a row with a policeman and because of that he gets no compensation and no victim ID card either? What's that got to do with the camp? Does that mean he wasn't in the camp? I just don't understand that.
And what would you have expected them to give you?
"I think that they should have given the Austrian Roma who came back, and everyone else who was in the camps, the chance to get a flat, even just one room and a kitchen. So that people have a roof over their heads, so they can stand up to life, the challenges that come towards them. They spent years in the camp, suddenly they're free. How can they find their feet again? They could have said, you know, listen, they've come home from the camps with nothing, we must make sure they're not treated like the scum of the earth. But they wanted us to be the scum of humanity. If they hadn't wanted that, they'd have acted differently, wouldn't they? That's why I always get angry again when I hear that some old Nazi has come out of somewhere and been taken in in Austria and glamorised. They roll out the red carpet, they feed him, he has his home, they take care of him. Who rolled out a carpet for us? Us who had all that misery behind us? And now the Nazis come back and get taken up as if they're God knows who. Or that Verbelen*, he lives on the outskirts there in peace and quiet – how many people's deaths are his fault? So, you know, it makes me sick to think about it, I can't even speak it makes me so angry."
* Robert Verbelen, a Belgian, who joined a Nazi SS security force in Belgium and lived inhindered in Vienna after the war; he was even granted Austrian citizenship. Further information at the Simon Wiesenthal Archives