It is often said that Hitler assumed power in a legal way. Looking at this procedure superficially, one might concede that the Nazi Fuehrer was appointed Chancellor by due process.
Article 53 of the Weimar constitution says: "The Reich Chancellor […] is appointed […] by the Reich President."
Article 54 however reads: "The Reich Chancellor and the Reich Ministers, in order to exercise their mandates, require the confidence of the Reichstag."
Hitler never intended to govern the country as a parliamentary democracy and therefore did not even try to obtain the support of the German Parliament. Instead, he urged Hindenburg to dissolve the Reichstag immediately, hoping that the Nazi party would acquire an absolute majority in elections under Nazi rule. The elections on March 5 did not fulfil this hope though the Nazis won more votes than before and had a clear majority together with the also anti-democratic right-wing German Nationalist People's Party.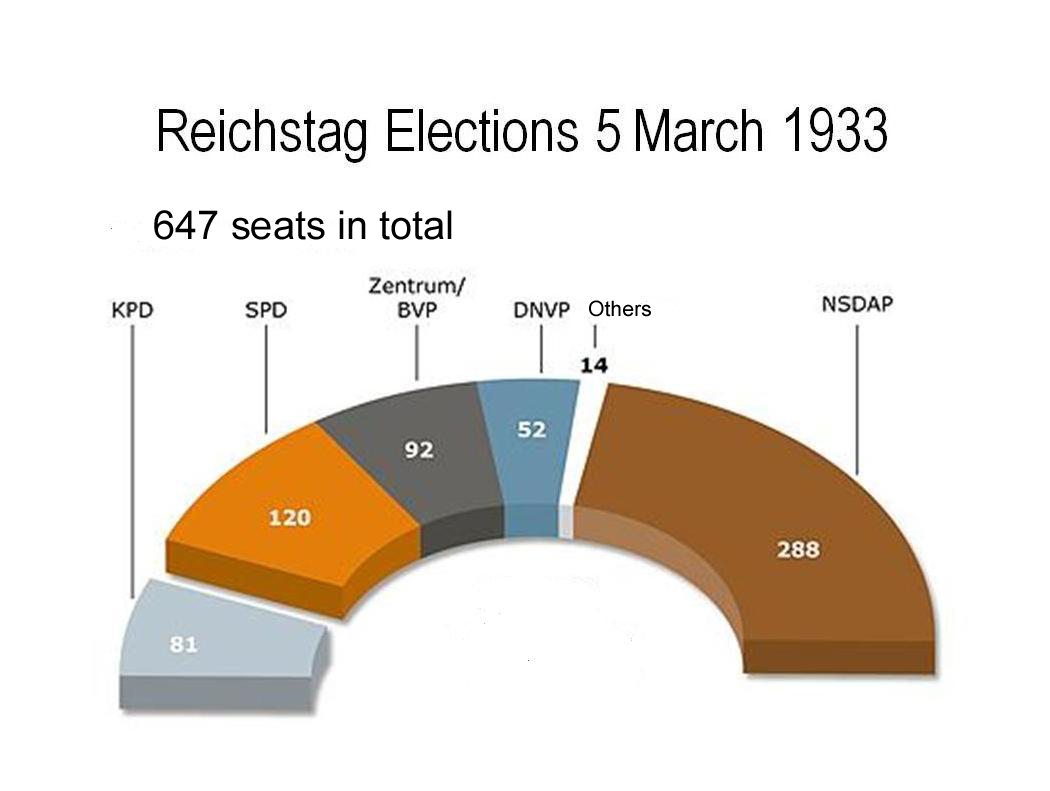 There was a second issue, more important than this disrespect of the constitution and parliamentary rules. Democracy had already been undermined before through the putsch of conservative anti-democrats under Reich Chancellor von Papen's leadership in the federal State of Prussia in 1932. Instead of the democratically-elected state-government, Reich Commissioners now ruled Prussia and systematically began to occupy key-positions in the civil-service. In particular, democratic police officers were arrested and removed from office. Since two-thirds of Germany belonged to Prussia, this Putsch had been an enormous blow to democracy. On the very day when Hitler assumed the Chancellorship, he appointed Hermann Göring as Reich Commissioner for Internal Affairs, thus bringing the Prussian Police under his command.
Nevertheless, Hitler seemed to be a long way from absolute power when he was appointed Chancellor. Only three Nazis belonged to his cabinet: he himself, Hermann Göring as Minister without Portfolio, and Wilhelm Frick, Minister of the Interior. But they held key positions and were resolved not to share their power. Nevertheless, the conservative ministers believed that Hitler was "well-framed" and could not act without them since he was a novice in government affairs. Many observers expected that he would soon be "politically bankrupt", and party leaders even believed that this would enhance their political power. They very soon suffered a rude awakening from their dreams.