The Nuremberg Trials are one of the historic roots of legal issues within the EU. Not only was this the first time that defendants could be charged with "crimes against humanity", but the Nuremberg Code, announced by the judges at the end of the doctor's trial, established ethical principles of research for experiments on humans. These are still valid and underpin other declarations, such as the World Medical Association Declaration of Helsinki.
Transitional justice
The opportunities and limits of transnational justice measures, which can be discussed from a historical perspective, can also be transferred to current issues, whether these concern issues around the ICC in The Hague or ethical standards of scientific research, also laid out in the EU Charter.
One of the famous Nuremberg Trials can be used as a historical example of article 47 of the EU Charter ("Right to an effective remedy and to a fair trial"). On 9 December 1946, an American military tribunal opened criminal proceedings against 23 leading German physicians and administrators for their willing participation in war crimes and crimes against humanity.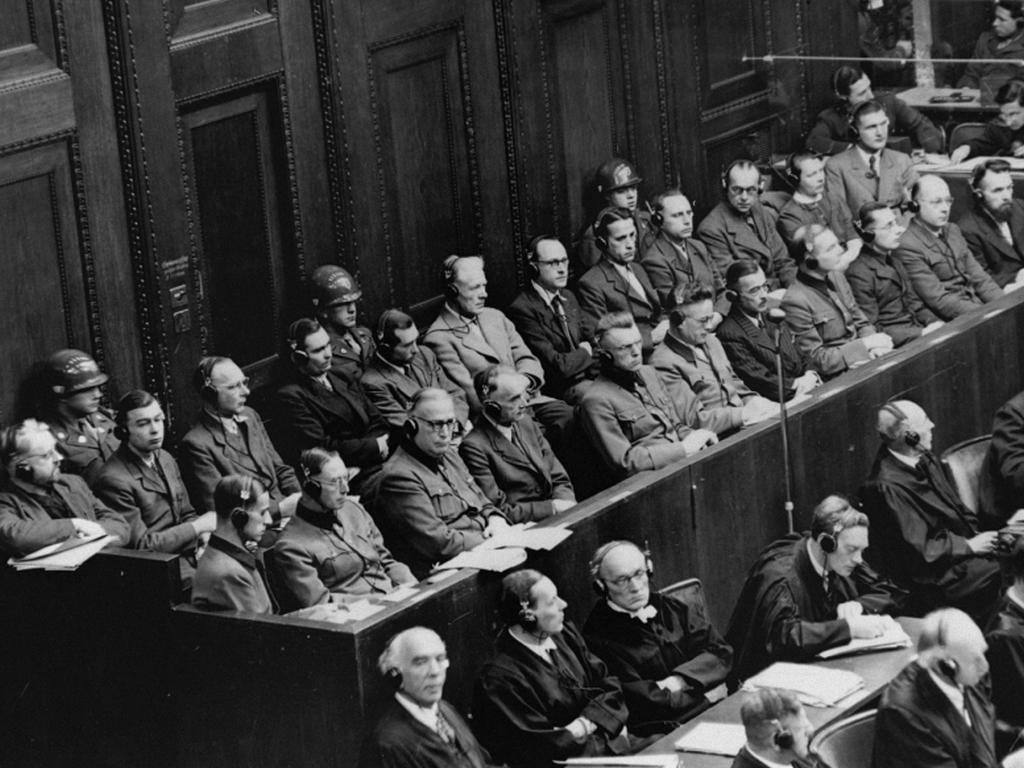 Defendants seated under guard in the dock behind the defense counsel during the Doctor's Trial, which was held in Nuremberg, Germany, from December 9, 1946, to August 20, 1947, © United States Holocaust Memorial Museum
"Unworthy of life"
In Nazi Germany physicians planned and enacted the "Euthanasia" Programme, the systematic killing of those they deemed "unworthy of life". Furthermore, they conducted scientific and medical experiments on thousands of concentration camp prisoners without their consent. Most died or were permanently crippled as a result. Most of the victims were Poles. After almost 140 days of proceedings, including the testimony of 85 witnesses and the submission of almost 1,500 documents, the American judges pronounced their verdict on 20 August 1947. Sixteen of the doctors were found guilty. Seven were sentenced to death, the others received long imprisonment sentences.
The Case Study here deals with scientific and medical experiments in the Women's Concentration Camp at Ravensbrück, under the direction of SS surgeon Prof. Dr Karl Gebhardt. 74 Polish women were operated on, most of them on several occasions, as part of a series of different tests. They were intended to prove that sulfonamides are not successful in treating infected wounds (gangrene, gas gangrene), a frequent problem for soldiers for which penicillin therapy had yet to be discovered. Various other enforced operations can be divided into series of experiments on bone, muscles and nerves.