Excerpt from the diary of the Minister of Propaganda and Regional Party Leader of Berlin, 25 May 1938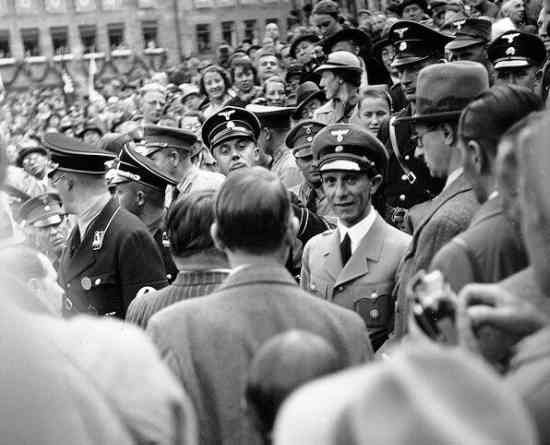 Joseph Goebbels on the Bückeberg, September 1938.
Source: DHM Lemo.
"Discussed the Jewish question in Berlin with Helldorff. We want to push the Jews out of the economy and cultural life, out of public life altogether. After all, you've got to start somewhere. I call Funk in on the discussions as well. In a few months, we'll be ready.
Helldorff is really throwing himself into it. This is an urgent task."